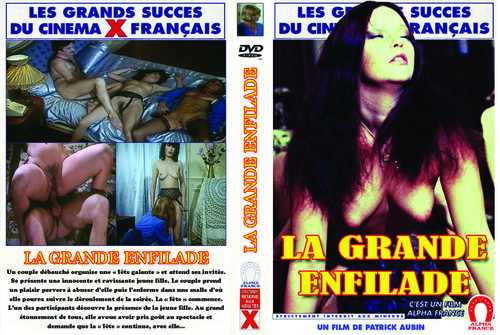 Starring: Diane Dubois, Edwige Faillel, Jacques Gateau, Catherine Greiner, Richard Lemieuvre (as Richard Allen), Claudia Mehringer, Guy Royer, Jean-Louis Vattier, Marie-Claude Viollet
Categories:
feature, classic, straight, lesbian, group
La Grande enfilade (Petra will es geil) – 1978
Alain Grévin (an art book publisher) and his wife Monique are expecting friends for the evening, and as they have half an hour to spare, this is just right time for a husband to give his wife a proper shave and m..assage. No time to lose!
INFO:
Duration: 01:18:28
File Size: 863.36 MB
Resolution: 512 x 384
The world's #1 VR Porn site
New VR porn videos, Games Porn and more Content every day. We love VR. xVirtualPornbb.com is ground zero for the virtual reality porn revolution. We understand that VR Porno is a driving force for the adoption of virtual reality. And adult VR helps fuel the technological innovations required to make VR a reality. xVirtualPornbb.com is compatible with all vr headsets.